A stadium seat is commonly referred to as a "bleacher." Bleachers are typically long benches or tiered seating areas found in stadiums, arenas, or other sports venues. They are designed to accommodate multiple spectators and provide a place to sit or stand while watching events. In addition to bleachers, some stadiums may also have individual seats or assigned seating areas, depending on the venue and event.
How to Choose a Stadium Seat?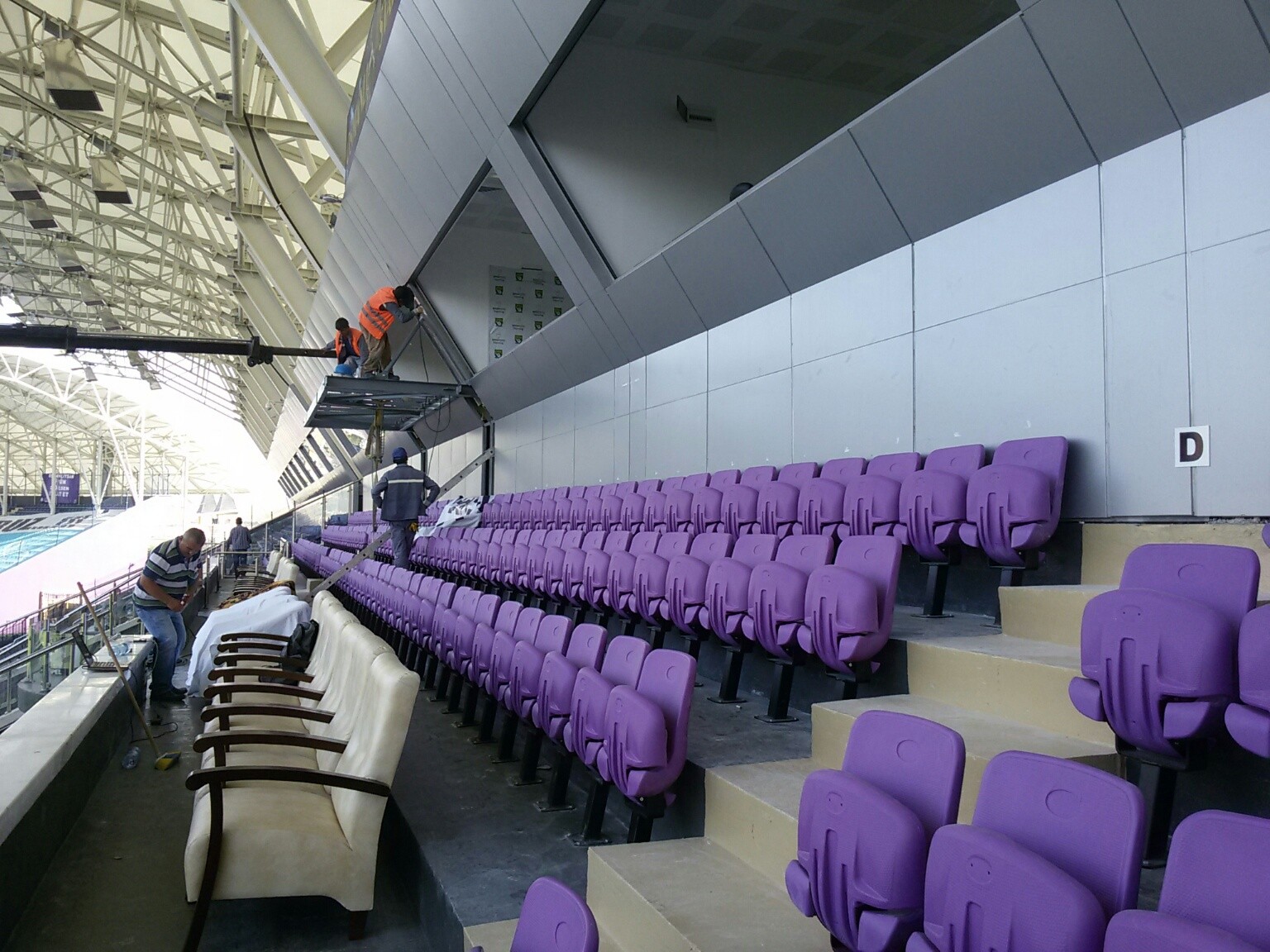 There are many different types of stadium seats, and it's important to choose the right one for your needs. If you are planning to use a stadium seat at a sporting event, it is important to consult our company. Our staff will help you choose the right seat type and will be able to give you a detailed description of the seat. In this scope, you have the opportunity to choose between different products such as plastic tribune seats. Our company always takes care to provide high quality products. In this context, you can be sure that you will find the quality stadium seats you need in our company. We produce as many as you want, specially for you.
Stadium Seat Production and Installation
Stadium seat construction services are the design, installation and maintenance of chairs in stadiums for events. The seats we design for stadiums are commonly used to entertain spectators during sporting events such as football games or baseball games. Installing stadium seats can be a complex task involving coordination among multiple experts. Seat construction services often involve the design and fabrication of individual chair frames from high-strength plates. It should be noted that the prices of stadium seats offered by our company also vary depending on the processing, seat and number. Our stadium seat construction services are vital to the design, construction and maintenance of sports stadiums. These services help create a variety of different types of seats suitable for different environments and purposes.